Design
Back in 2007, the Nissan Qashqai pioneered the crossover with its blend of hatchback compactness and SUV practicality. Now, meet The Nissan Qashqai, with its bold stance, sharp LED lighting and massive 20 inch alloy wheels¹. With its roomy interior in an aerodynamic and compact body, Qashqai once again brings a new vision to the market.
Interior and Boot Space
APPEALING PRACTICALITY
Find yourself swooning over the quilted premium leather seat fronts¹⁰, swept away by the massaging driver's and passenger's seats exclusively on Tekna+. Be captivated by even more boot space with various adaptable layout configurations. And when you see how spacious the interior is, we are sure you'll find it irresistible.
ASSISTED DRIVE
Advanced technology lends a hand
Nissan Intelligent Mobility³ makes you feel more confident and connected on every ride. You'll drive with greater awareness, backed up by assistance when you need it.
Nissan e-Power
A unique electrified experience, now unplugged: this is New Nissan e-POWER
Enjoy an electrified driving experience. Nissan e-POWER is a unique technology that delivers a more responsive, quieter and efficient way to experience city driving. e-POWER comes fitted with an accelerator, a brake pedal and no gears to change. It uses a battery that's charged by a petrol engine, meaning there's no need to plug to charge.
Qashqai is also available with a Mild Hybrid powertrain. With an advanced petrol engine, assisted by responsive electric power and available on 2 Wheel Drive and 4 Wheel Drive Modes (1).
CONNECTIVITY
Connect to the world around you
With Nissan connectivity, your world's at your fingertips. Also controllable by using your voice, advanced smartphone connectivity and wireless charging keeps you seamlessly connected to the world around you.
Contact Us
Please browse our brand-new and high-quality nearly new Nissan Qashqai ranges to discover a model that interests you. When you see something you like, give us a call to book your test drive today!
Visia Specification

7" High definition full colour TFT screen combimeter
Blind spot warning
Drive modes (sport, normal, eco)
Electric speed sensitive power steering
Emergency and breakdown call
Idle stop/start system

7" High definition full colour TFT screen combimeter

Drive modes (sport, normal, eco)

Electric speed sensitive power steering

Emergency and breakdown call

Intelligent Cruise control (ICC)

Intelligent driver alert system

Intelligent forward collision warning

Intelligent lane intervention

Lane departure prevention

Lane departure warning system

Traffic sign recognition with legal speed adjustment

AM/FM audio system with DAB

Bluetooth audio streaming

Front USB connection (Type-A)

Automatic hazard signal with emergency stop signal

Body coloured door handles

Chrome side window finisher

Electrically adjustable and heated door mirrors with LED turn indicator

Follow me home headlights

Intelligent auto headlights

LED daytime running lights

Manual dimming rear view mirror

Manual folding door mirrors

One touch front and rear electric windows with remote opening and closing

Partially body coloured bumpers

Rear reversing light (bulb lighting)

12v power socket in dashboard and luggage

3 bench rear seats in 2nd row

6-way manually adjustable driver's seat

60/40 split folding rear seat bench

Centre console storage tray

Chrome interior door handles

Cloth monoform upholstery

Driver and front passenger sunvisor with vanity mirror

Front and rear door storage

Front centre console and armrest

Front door with bottle holders

Height adjustable driver's seat

Height adjustable front headrests

Manual air conditioning + Pollen filter

Manually adjustable passenger (slide recline)

Multifunction steering wheel

Single front passenger seat

Tilt/telescopic adjustable steering wheel

Two rear isofix child seat anchorage points with top tether

3x3 point rear seatbelt pretensioners + load limiters

ABS with EBD and brake assist

Active brake limited slip

Child locks on rear doors

Curtain and front side, far side airbags

Driver and passenger airbags

Driver, passenger and 2nd row rear seat belt reminder

Front seatbelt pretensioners + load limiters

Height adjustable front seatbelts

Intelligent blind spot intervention

Intelligent front emergency braking with pedestrian, cyclist recognition and junction assist

Intelligent rear automatic braking

Tyre pressure monitoring system

Remote central door locking with deadlocking

Interior instrumental panel A finisher

Acenta Premium Specification

7" High definition full colour TFT screen combimeter
Android auto/Apple CarPlay (Wired)
Blind spot warning
Drive modes (sport, normal, eco)
Electric speed sensitive power steering
Emergency and breakdown call

7" High definition full colour TFT screen combimeter

Android auto/Apple CarPlay (Wired)

Drive modes (sport, normal, eco)

Electric speed sensitive power steering

Emergency and breakdown call

Intelligent Cruise control (ICC)

Intelligent driver alert system

Intelligent forward collision warning

Intelligent lane intervention

Lane departure prevention

Lane departure warning system

Nissan connect 8" touchscreen infotainment system

Traffic sign recognition with legal speed adjustment

AM/FM audio system with DAB

Bluetooth audio streaming

Front USB connections (Type-A and Type-C)

Auto dimming rear view mirror

Auto rear wiper when reversing

Automatic hazard signal with emergency stop signal

Body coloured door handles

Chrome side window finisher

Electric auto folding door mirrors

Electrically adjustable and heated door mirrors with LED turn indicator

Follow me home headlights

Intelligent auto headlights

LED daytime running lights

One touch front and rear electric windows with remote opening and closing

Partially body coloured bumpers

Rear reversing light (bulb lighting)

Splash free rain sensing wipers

12v power socket in dashboard and luggage

3 bench rear seats in 2nd row

6-way manually adjustable driver's seat

60/40 split folding rear seat bench

Centre console storage tray

Chrome interior door handles

Cloth monoform upholstery

Driver and front passenger sunvisors with illuminated vanity mirrors

Dual zone automatic climate control with pollen filter

Electrically adjustable lumbar support for driver

Front and rear door storage

Front centre console and armrest

Front door with bottle holders

Height adjustable driver's seat

Height adjustable front headrests

Height adjustable passenger seat

Manually adjustable passenger (slide recline + lifter)

Multifunction steering wheel

Passenger seat back pocket

Rear armrest with 2 cupholders

Single front passenger seat

Tilt/telescopic adjustable steering wheel

Two rear isofix child seat anchorage points with top tether

3x3 point rear seatbelt pretensioners + load limiters

ABS with EBD and brake assist

Active brake limited slip

Child locks on rear doors

Curtain and front side, far side airbags

Driver and passenger airbags

Driver, passenger and 2nd row rear seat belt reminder

Front seatbelt pretensioners + load limiters

Height adjustable front seatbelts

Intelligent blind spot intervention

Intelligent front emergency braking with pedestrian, cyclist recognition and junction assist

Intelligent rear automatic braking

Tyre pressure monitoring system

Remote central door locking with deadlocking

Interior instrumental panel A finisher

N-Connecta Specification

Android auto/Apple CarPlay (Wired)
Blind spot warning
Drive modes (sport, normal, eco)
Electric speed sensitive power steering
Emergency and breakdown call
Front and rear parking sensors

Android auto/Apple CarPlay (Wired)

Drive modes (sport, normal, eco)

Electric speed sensitive power steering

Emergency and breakdown call

Front and rear parking sensors

Full Digital 12.3" TFT Digital Combimeter

Google maps services - search, weather, 3D maps and Google street view

Intelligent Cruise control (ICC)

Intelligent around view monitor

Intelligent driver alert system

Intelligent forward collision warning

Intelligent lane intervention

Lane departure prevention

Lane departure warning system

Nissan connect 12.3 inch touchscreen infotainment system

Remote control services - door locks, lights, horn and car locator

Telematics - notifications and connectivity services

TomTom live traffic services

Traffic sign recognition with legal speed adjustment

Virtual personal assistant and firmware over the air capability

AM/FM audio system with DAB

Bluetooth audio streaming

Front USB connections (Type-A and Type-C)

Rear USB charging only ports (Type-A and Type-C)

Auto dimming rear view mirror

Auto rear wiper when reversing

Automatic hazard signal with emergency stop signal

Body coloured door handles

Chrome side window finisher

Electric auto folding door mirrors

Electrically adjustable and heated door mirrors with LED turn indicator

Follow me home headlights

Intelligent auto headlights

LED daytime running lights

One touch front and rear electric windows with remote opening and closing

Partially body coloured bumpers

Rear bumper with graphite insert

Rear reversing light (bulb lighting)

Splash free rain sensing wipers

Super UV and infrared cut glass

12v power socket in dashboard and luggage

3 bench rear seats in 2nd row

6 Luggage hooks - 4 on floor, 2 on side

6-way manually adjustable driver's seat

60/40 split folding rear seat bench

Ambient lighting around centre console

Centre console storage tray

Chrome interior door handles

Cloth monoform upholstery

Driver and front passenger sunvisors with illuminated vanity mirrors

Dual zone automatic climate control with pollen filter

Electrically adjustable lumbar support for driver

Front and rear door storage

Front centre console and armrest

Front door with bottle holders

Height adjustable driver's seat

Height adjustable front headrests

Height adjustable passenger seat

Manually adjustable passenger (slide recline + lifter)

Multifunction steering wheel

Passenger seat back pocket

Rear armrest with 2 cupholders

Single front passenger seat

Tilt/telescopic adjustable steering wheel

Two rear isofix child seat anchorage points with top tether

Welcome light and console tray ambient lighting

3x3 point rear seatbelt pretensioners + load limiters

ABS with EBD and brake assist

Active brake limited slip

Child locks on rear doors

Curtain and front side, far side airbags

Driver and passenger airbags

Driver, passenger and 2nd row rear seat belt reminder

Front seatbelt pretensioners + load limiters

Height adjustable front seatbelts

Intelligent blind spot intervention

Intelligent front emergency braking with pedestrian, cyclist recognition and junction assist

Intelligent rear automatic braking

Tyre pressure monitoring system

Remote central door locking with deadlocking

Interior instrumental panel B finisher

18" diamond cut alloy wheels

Tekna Specification

Advanced windscreen head up display
Android auto/Apple CarPlay (Wired)
Blind spot warning
Drive assist
Drive modes (sport, normal, eco)
Electric speed sensitive power steering

Advanced windscreen head up display

Android auto/Apple CarPlay (Wired)

Drive modes (sport, normal, eco)

Electric speed sensitive power steering

Emergency and breakdown call

Front and rear parking sensors

Full Digital 12.3" TFT Digital Combimeter

Google maps services - search, weather, 3D maps and Google street view

Hands free power tailgate

Intelligent Cruise control (ICC)

Intelligent around view monitor

Intelligent driver alert system

Intelligent forward collision warning

Intelligent lane intervention

Lane departure prevention

Lane departure warning system

Nissan connect 12.3 inch touchscreen infotainment system

Remote control services - door locks, lights, horn and car locator

Telematics - notifications and connectivity services

TomTom live traffic services

Traffic sign recognition with legal speed adjustment

Virtual personal assistant and firmware over the air capability

AM/FM audio system with DAB

Bluetooth audio streaming

Front USB connections (Type-A and Type-C)

Rear USB charging only ports (Type-A and Type-C)

Auto dimming rear view mirror

Auto rear wiper when reversing

Automatic hazard signal with emergency stop signal

Body coloured door handles

Chrome side window finisher

Electric auto folding door mirrors

Electrically adjustable and heated door mirrors with LED turn indicator

Follow me home headlights

Front and rear LED turning signals

Headlights auto levelling system

Intelligent auto headlights

LED daytime running lights

LED headlights with adaptive driving beam

One touch front and rear electric windows with remote opening and closing

Partially body coloured bumpers

Rear bumper with graphite insert

Rear reversing light (bulb lighting)

Splash free rain sensing wipers

Super UV and infrared cut glass

Thermaclear heated windscreen

12v power socket in dashboard and luggage

3 bench rear seats in 2nd row

6 Luggage hooks - 4 on floor, 2 on side

60/40 split folding rear seat bench

Ambient lighting around centre console

Ambient lighting in front doors

Centre console storage tray

Chrome interior door handles

Cloth/syntech leather monoform upholstery

Dark black/blueish PVC wrapping

Driver and front passenger sunvisors with illuminated vanity mirrors

Dual zone automatic climate control with pollen filter

Electrically adjustable driver seat

Electrically adjustable lumbar support for driver

Front and rear door storage

Front centre console and armrest

Front door with bottle holders

Height adjustable driver's seat

Height adjustable front headrests

Height adjustable passenger seat

Manual lumbar support on passenger seat

Manually adjustable passenger (slide recline + lifter)

Multifunction steering wheel

Passenger seat back pocket

Rear armrest with 2 cupholders

Single front passenger seat

Tilt/telescopic adjustable steering wheel

Two rear isofix child seat anchorage points with top tether

Welcome light and doors with console tray ambient lighting

Glass roof pack with roof rails - Qashqai

3x3 point rear seatbelt pretensioners + load limiters

ABS with EBD and brake assist

Active brake limited slip

Child locks on rear doors

Curtain and front side, far side airbags

Driver and passenger airbags

Driver, passenger and 2nd row rear seat belt reminder

Front seatbelt pretensioners + load limiters

Height adjustable front seatbelts

Intelligent blind spot intervention

Intelligent front emergency braking with pedestrian, cyclist recognition and junction assist

Intelligent rear automatic braking

Tyre pressure monitoring system

Remote central door locking with deadlocking

Interior instrumental panel C finisher

Tekna+ Specification

Advanced windscreen head up display
Android auto/Apple CarPlay (Wired)
Blind spot warning
Drive assist
Drive modes (sport, normal, eco)
Electric speed sensitive power steering

Advanced windscreen head up display

Android auto/Apple CarPlay (Wired)

Drive modes (sport, normal, eco)

Electric speed sensitive power steering

Emergency and breakdown call

Front and rear parking sensors

Full Digital 12.3" TFT Digital Combimeter

Google maps services - search, weather, 3D maps and Google street view

Hands free power tailgate

Intelligent Cruise control (ICC)

Intelligent around view monitor

Intelligent driver alert system

Intelligent forward collision warning

Intelligent lane intervention

Lane departure prevention

Lane departure warning system

Nissan connect 12.3 inch touchscreen infotainment system

Remote control services - door locks, lights, horn and car locator

Telematics - notifications and connectivity services

TomTom live traffic services

Traffic sign recognition with legal speed adjustment

Virtual personal assistant and firmware over the air capability

10 Bose speakers - 2 tweeters, 6 high and medium frequency door speakers and 2 in subwoofer

AM/FM audio system with DAB

Bluetooth audio streaming

Bose acoustimass bass box

Front USB connections (Type-A and Type-C)

Rear USB charging only ports (Type-A and Type-C)

Auto dimming rear view mirror

Auto rear wiper when reversing

Automatic hazard signal with emergency stop signal

Body coloured door handles

Chrome side window finisher

Electric auto folding door mirrors

Electrically adjustable and heated door mirrors with LED turn indicator

Follow me home headlights

Front and rear LED turning signals

Headlights auto levelling system

Intelligent auto headlights

LED daytime running lights

LED headlights with adaptive driving beam

One touch front and rear electric windows with remote opening and closing

Rear bumper with graphite insert

Rear reversing light (bulb lighting)

Reverse tilting door mirrors

Splash free rain sensing wipers

Super UV and infrared cut glass

Thermaclear heated windscreen

12v power socket in dashboard and luggage

3 bench rear seats in 2nd row

6 Luggage hooks - 4 on floor, 2 on side

60/40 split folding rear seat bench

Ambient lighting around centre console

Ambient lighting in front doors

Centre console storage tray

Chrome interior door handles

Dark black/blueish PVC wrapping

Driver and front passenger sunvisors with illuminated vanity mirrors

Dual zone automatic climate control with pollen filter

Electric 4-way lumbar support for drivers seat

Electric adjustable 4 way lumbar support for passenger seat

Electrically adjustable driver seat with massage and memory functions

Front and rear door storage

Front centre console and armrest

Front door with bottle holders

Height adjustable driver's seat

Height adjustable front headrests

Height adjustable passenger seat

Manually adjustable passenger (slide recline + lifter)

Multifunction steering wheel

Passenger seat back pocket

Quilted premium leather upholstery

Rear armrest with 2 cupholders

Single front passenger seat

Tilt/telescopic adjustable steering wheel

Two rear isofix child seat anchorage points with top tether

Welcome light and doors with console tray ambient lighting

Glass roof pack with roof rails - Qashqai

3x3 point rear seatbelt pretensioners + load limiters

ABS with EBD and brake assist

Active brake limited slip

Child locks on rear doors

Curtain and front side, far side airbags

Driver and passenger airbags

Driver, passenger and 2nd row rear seat belt reminder

Front seatbelt pretensioners + load limiters

Height adjustable front seatbelts

Intelligent blind spot intervention

Intelligent front emergency braking with pedestrian, cyclist recognition and junction assist

Intelligent rear automatic braking

Tyre pressure monitoring system

Advance intelligent key with driver memory storage (seats, mirrors, audio)

Remote central door locking with deadlocking

Interior instrumental panel C finisher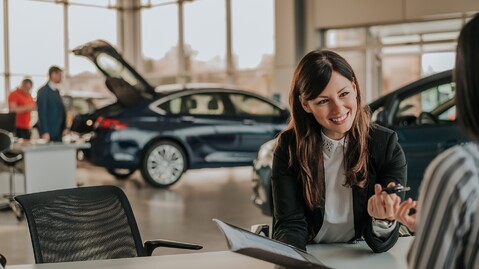 Contact Us
King's Lynn

Hardwick Narrows

King's Lynn

Norfolk

PE30 4NB
Vehicle Enquiry

Vehicle of interest:
Nissan Qashqai