This Nissan LEAF is equipped with the latest Intelligent Driving technologies, including e-Pedal and ProPILOT*. The all-electric Nissan LEAF is the perfect expression of smart & sustainable Nissan Intelligent Mobility, leaving you energised with the future of dynamic driving.
​Design
The Nissan LEAF is designed to be at the cutting edge both inside and out. Its aerodynamic profile and low centre of gravity mean economy and performance, while its distinctive profile helps it stand apart. That said, this hatchback has more to offer than its appearance. For one thing, a five-door body ensures that getting in and out of the vehicle is as simple as can be for rear-seat passengers. Inside, there's more than enough room for four full-size adults or a young family of five.
​Performance
The LEAF's electric motor and battery combine to deliver 214bhp and 340Nm of torque. This allows the car to go from 0-60mph in approximately 7.9 seconds or in the new LEAF E+ it can go from 0-60mph in as little as 6.9 seconds. After a full charge, the all-electric hatchback offers a 239-mile range and, naturally, it produces zero CO2 emissions. The battery can be charged via a standard three-pin mains socket, which takes between 7.5 hours and 12.5 hours. With a quick charging unit, the battery can jump from 20% to 80% in approximately one hour with the LEAF E+ taking approximately 90 minutes. Thanks to its quiet engine, travelling in the LEAF makes for a delightfully serene experience.
​Safety and technology
A six-speaker sound system is included as standard, featuring DAB radio, an AM/FM tuner and an MP3-compatible CD player. AUX and USB ports are also included, as is Bluetooth connectivity that enables music streaming and hands-free mobile phone communication. Also featured is a seven-inch touchscreen navigation system, making it as simple as possible to arrive at your destination via the quickest available route.
The Nissan LEAF is as safe as it is efficient. It comes with a maximum five-star crash-test rating, as awarded by Euro NCAP, and a whole host of driver aids and passive protective features. Included as standard is Intelligent Emergency Braking with Pedestrian Recognition, Intelligent Lane Intervention, Intelligent Cruise Control, Rear Cross Traffic Alert and High-Beam Assist.


Contact us
We'd be delighted to accompany you on a test drive of the Nissan LEAF. To make your appointment, please complete our online contact form today.
Acenta Specification

7" full colour TFT screen combimeter
8" colour display with touchscreen
Apple car play/Android Auto
Blind spot intervention
Blind spot warning
E Pedal

7" full colour TFT screen combimeter

8" colour display with touchscreen

Apple car play/Android Auto

Electric power assisted steering

Intelligent Cruise control (ICC)

Intelligent lane intervention

Lane departure warning system

eCall emergency call system

Engine/Drivetrain/Suspension

39kWh usable battery capacity

Charging port remote opening

Mac Pherson strut front suspension and twist beam axle rear suspension

Max DC charging power, ChaDeMo type: up to 50kW

Bluetooth with audio streaming

Automatic activation of hazard warning lights

Automatic rain sensing wipers

Body coloured door mirrors with integrated LED turn signals

Electric front/rear windows

Follow me home headlights

Grey rear bumper finisher

Intelligent auto headlights

LED signature daytime running lights with directional indicator

LED signature rear lights

Manual folding door mirrors

60/40 split folding rear seat

Automatic climate control with pollen filter and timer

Front centre console and armrest

Height adjustable driver seat

Isofix child seat anchor points

Manual adjust driver/passenger seats

Multifunction leather steering wheel

PTC (Positive Temp Co-efficent) heater

Rake and reach adjustable steering column

Single front passenger seat

Telescopic steering wheel adjustment

3 point front seatbelts with pre-tensioners

ABS with EBD and brake assist

Driver and passenger airbags

Electrically driven intelligent braking system

Electronic Stability Programme (ESP)

Front and rear vented brake discs

Front seatbelt pretensioners + load limiters

Height adjustable front seatbelts

Intelligent emergency braking with pedestrian recognition

Intelligent trace control

Manual child proof rear door locks

Seatbelt reminder for driver and front passenger

Tyre pressure monitoring system

VDC Dynamic Vehicle Control

16" Diamond cut black alloy wheels

N-Connecta Specification

360 degree colour camera view
7" full colour TFT screen combimeter
8" colour display with touchscreen
Apple car play/Android Auto
Blind spot intervention
Blind spot warning

360 degree colour camera view

7" full colour TFT screen combimeter

8" colour display with touchscreen

Apple car play/Android Auto

Electric power assisted steering

Front and rear parking sensors

Intelligent Cruise control (ICC)

Intelligent around view monitor

Intelligent driver alert system

Intelligent lane intervention

Lane departure warning system

Nissan connect services app (air conditioning control, cabin heating and charging)

eCall emergency call system

Engine/Drivetrain/Suspension

39kWh usable battery capacity

Charging port remote opening

Mac Pherson strut front suspension and twist beam axle rear suspension

Max DC charging power, ChaDeMo type: up to 50kW

Bluetooth with audio streaming

Auto dimming rear view mirror

Automatic activation of hazard warning lights

Automatic rain sensing wipers

Electric front/rear windows

Electrically adjustable and folding door mirrors

Follow me home headlights

Grey rear bumper finisher

Intelligent auto headlights

LED signature daytime running lights with directional indicator

LED signature rear lights

60/40 split folding rear seat

Automatic climate control with pollen filter and timer

Energy saving cabin heating system with heat pump

Front centre console and armrest

Height adjustable driver seat

Isofix child seat anchor points

Manual adjust driver/passenger seats

Multifunction leather steering wheel

PTC (Positive Temp Co-efficent) heater

Rake and reach adjustable steering column

Single front passenger seat

Telescopic steering wheel adjustment

Heat pack with Heated front seats - Leaf

3 point front seatbelts with pre-tensioners

ABS with EBD and brake assist

Driver and passenger airbags

Electrically driven intelligent braking system

Electronic Stability Programme (ESP)

Front and rear vented brake discs

Front seatbelt pretensioners + load limiters

Height adjustable front seatbelts

Intelligent emergency braking with pedestrian recognition

Intelligent trace control

Manual child proof rear door locks

Seatbelt reminder for driver and front passenger

Tyre pressure monitoring system

VDC Dynamic Vehicle Control

17" Diamond cut black alloy wheels

Tekna Specification

360 degree colour camera view
7" full colour TFT screen combimeter
8" colour display with touchscreen
Apple car play/Android Auto
Blind spot intervention
Blind spot warning

360 degree colour camera view

7" full colour TFT screen combimeter

8" colour display with touchscreen

Apple car play/Android Auto

Electric power assisted steering

Front and rear parking sensors

Intelligent Cruise control (ICC)

Intelligent around view monitor

Intelligent driver alert system

Intelligent lane intervention

Intelligent lane keep assist

Lane departure warning system

Nissan connect services app (air conditioning control, cabin heating and charging)

eCall emergency call system

Engine/Drivetrain/Suspension

39kWh usable battery capacity

Charging port remote opening

Mac Pherson strut front suspension and twist beam axle rear suspension

Max DC charging power, ChaDeMo type: up to 50kW

Bluetooth with audio streaming

Bose audio system 7 speakers - 2 tweeters, 4 high and medium frequency door speakers including subwoofer

Auto dimming rear view mirror

Automatic activation of hazard warning lights

Automatic rain sensing wipers

Electric front/rear windows

Electrically adjustable and folding door mirrors

Follow me home headlights

Grey rear bumper finisher

Intelligent auto headlights

LED signature daytime running lights with directional indicator

LED signature rear lights

60/40 split folding rear seat

Automatic climate control with pollen filter and timer

Energy saving cabin heating system with heat pump

Front centre console and armrest

Height adjustable driver seat

Isofix child seat anchor points

Manual adjust driver/passenger seats

Multifunction leather steering wheel

PTC (Positive Temp Co-efficent) heater

Part leather with ultrasuede and synthetic leather upholstery

Rake and reach adjustable steering column

Single front passenger seat

Telescopic steering wheel adjustment

Heat pack with Heated front seats - Leaf

LED pack with Full LED headlights - Leaf

3 point front seatbelts with pre-tensioners

ABS with EBD and brake assist

Driver and passenger airbags

Electrically driven intelligent braking system

Electronic Stability Programme (ESP)

Front and rear vented brake discs

Front seatbelt pretensioners + load limiters

Height adjustable front seatbelts

Intelligent emergency braking with pedestrian recognition

Intelligent trace control

Manual child proof rear door locks

Seatbelt reminder for driver and front passenger

Tyre pressure monitoring system

VDC Dynamic Vehicle Control

17" Diamond cut black alloy wheels

e+ N-Connecta Specification

360 degree colour camera view
7" full colour TFT screen combimeter
8" colour display with touchscreen
Apple car play/Android Auto
Blind spot intervention
Blind spot warning

360 degree colour camera view

7" full colour TFT screen combimeter

8" colour display with touchscreen

Apple car play/Android Auto

Electric power assisted steering

Front and rear parking sensors

Intelligent Cruise control (ICC)

Intelligent around view monitor

Intelligent driver alert system

Intelligent lane intervention

Lane departure warning system

Nissan connect services app (air conditioning control, cabin heating and charging)

eCall emergency call system

Engine/Drivetrain/Suspension

59kWh usable battery capacity

Charging port remote opening

Mac Pherson strut front suspension and twist beam axle rear suspension

Max DC charging power, ChaDeMo type: up to 50kW

Bluetooth with audio streaming

Auto dimming rear view mirror

Automatic activation of hazard warning lights

Automatic rain sensing wipers

Electric front/rear windows

Electrically adjustable and folding door mirrors

Follow me home headlights

Grey rear bumper finisher

Intelligent auto headlights

LED signature daytime running lights with directional indicator

LED signature rear lights

60/40 split folding rear seat

Automatic climate control with pollen filter and timer

Energy saving cabin heating system with heat pump

Front centre console and armrest

Height adjustable driver seat

Isofix child seat anchor points

Manual adjust driver/passenger seats

Multifunction leather steering wheel

PTC (Positive Temp Co-efficent) heater

Rake and reach adjustable steering column

Single front passenger seat

Telescopic steering wheel adjustment

Heat pack with Heated front seats - Leaf

3 point front seatbelts with pre-tensioners

ABS with EBD and brake assist

Driver and passenger airbags

Electrically driven intelligent braking system

Electronic Stability Programme (ESP)

Front and rear vented brake discs

Front seatbelt pretensioners + load limiters

Height adjustable front seatbelts

Intelligent emergency braking with pedestrian recognition

Intelligent trace control

Manual child proof rear door locks

Seatbelt reminder for driver and front passenger

Tyre pressure monitoring system

VDC Dynamic Vehicle Control

17" Diamond cut black alloy wheels

e+ Tekna Specification

360 degree colour camera view
7" full colour TFT screen combimeter
8" colour display with touchscreen
Apple car play/Android Auto
Blind spot intervention
Blind spot warning

360 degree colour camera view

7" full colour TFT screen combimeter

8" colour display with touchscreen

Apple car play/Android Auto

Electric power assisted steering

Front and rear parking sensors

Intelligent Cruise control (ICC)

Intelligent around view monitor

Intelligent driver alert system

Intelligent lane intervention

Intelligent lane keep assist

Lane departure warning system

Nissan connect services app (air conditioning control, cabin heating and charging)

eCall emergency call system

Engine/Drivetrain/Suspension

59kWh usable battery capacity

Charging port remote opening

Mac Pherson strut front suspension and twist beam axle rear suspension

Max DC charging power, ChaDeMo type: up to 50kW

Bluetooth with audio streaming

Bose audio system 7 speakers - 2 tweeters, 4 high and medium frequency door speakers including subwoofer

Auto dimming rear view mirror

Automatic activation of hazard warning lights

Automatic rain sensing wipers

Electric front/rear windows

Electrically adjustable and folding door mirrors

Follow me home headlights

Grey rear bumper finisher

Intelligent auto headlights

LED signature daytime running lights with directional indicator

LED signature rear lights

60/40 split folding rear seat

Automatic climate control with pollen filter and timer

Energy saving cabin heating system with heat pump

Front centre console and armrest

Height adjustable driver seat

Isofix child seat anchor points

Manual adjust driver/passenger seats

Multifunction leather steering wheel

PTC (Positive Temp Co-efficent) heater

Part leather with ultrasuede and synthetic leather upholstery

Rake and reach adjustable steering column

Single front passenger seat

Telescopic steering wheel adjustment

Heat pack with Heated front seats - Leaf

LED pack with Full LED headlights - Leaf

3 point front seatbelts with pre-tensioners

ABS with EBD and brake assist

Driver and passenger airbags

Electrically driven intelligent braking system

Electronic Stability Programme (ESP)

Front and rear vented brake discs

Front seatbelt pretensioners + load limiters

Height adjustable front seatbelts

Intelligent emergency braking with pedestrian recognition

Intelligent trace control

Manual child proof rear door locks

Seatbelt reminder for driver and front passenger

Tyre pressure monitoring system

VDC Dynamic Vehicle Control

17" Diamond cut black alloy wheels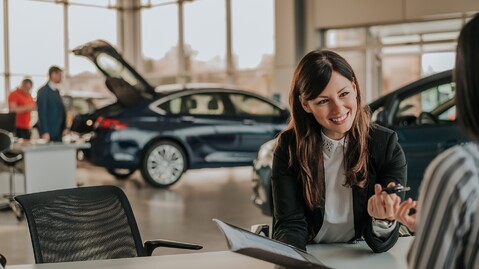 Contact Us
King's Lynn

Hardwick Narrows

King's Lynn

Norfolk

PE30 4NB
Vehicle Enquiry

Vehicle of interest:
Nissan LEAF