The Nissan Juke – is it an SUV or a supermini? The short answer: a bit of both. And, thanks to its unorthodox good looks, this compact family certainly won't get lost in the crowd. The Juke offers a good choice of engines and is very well equipped too.​
​Design
Sharp lines, dramatic lights, intriguing design accents, 19" alloy wheels* and a distinctive floating roof. The Juke design is bold to the eye, and creates sleek aerodynamics that lets you slice through the air for fuel efficiency and a quieter ride.
The Juke can easily accommodate four adults, or a young family of five. Non-four-wheel-drive models contain a 354-litre boot space, which quickly increases to a very useable 1,189-litre capacity when 60/40 split-folding rear seats are reclined.
Performance
Entry-level Visia trims typically feature a 1-litre 114bhp petrol engine that manages up to 55.4mpg and produces CO2 emissions from 134g/km.
​Safety and technology
The Juke comes with a full five-star Euro NCAP crash-test rating, and a host of driver aids and passive safety features. Anti-lock Braking System, Electronic Stability Control, six airbags, tamper-proof rear doors and ISOFIX child-seat fixtures all come as standard, for example. Front LED fog lamps also feature, providing enhanced visibility whenever thick mist descends. A four-speaker sound system is included too, as are USB inputs that are ideal for connecting and charging media devices. Bluetooth also features, allowing audio streaming and hands-free phone communication.
Contact us
Please browse our brand-new and high-quality nearly new Nissan Juke ranges to discover a model that interests you. When you see something you like, please don't hesitate to book your EMG Motor Group test drive appointment.
Visia Specification

4.2" full colour TFT screen combimeter
Cruise control + speed limiter
Emergency call service
Idle start/stop system
Intelligent lane intervention
Lane departure warning system

4.2" full colour TFT screen combimeter

Cruise control + speed limiter

Intelligent lane intervention

Lane departure warning system

Outside temperature sensor

Engine/Drivetrain/Suspension

Gasoline particulate filter

Bluetooth system, USB, Aux-in and 12V socket

Automatic hazard signal with emergency stop signal

Electrically adjustable door mirrors with integrated indicators

Follow me home headlights

Front and rear electric window with one touch driver window

LED daytime running lights

Manual dimming interior rear view mirror

3 height adjustable rear headrests

60/40 split folding rear seat

Driver and passenger sliding and reclining seats

Driver/passenger sunvisors and vanity mirrors

Front and rear cabin lighting

Front door pockets with bottle holders

Height adjustable driver's seat

Multifunction steering wheel

Single front passenger seat

Telescopic steering wheel adjustment

Two cupholders in front centre console

Two rear isofix child seat anchorage points with top tether

Welcome light and console tray ambient lighting

ABS with EBD and brake assist

Driver and passenger airbags

Driver and passenger side airbags

Electronic Stability Programme (ESP)

Front and rear curtain airbags

Height adjustable seatbelts

Intelligent emergency braking with pedestrian and cyclist recognition

Rear door child safety locks

Seatbelt reminder for driver/front passenger and rear seats

Three 3 point rear seatbelts

Tyre pressure monitoring system

VDC Dynamic Vehicle Control

Acenta Specification

4.2" full colour TFT screen combimeter
Apple CarPlay and Google Android auto
Cruise control + speed limiter
Emergency and breakdown call
Idle start/stop system
Intelligent lane intervention

4.2" full colour TFT screen combimeter

Apple CarPlay and Google Android auto

Cruise control + speed limiter

Emergency and breakdown call

Intelligent lane intervention

Lane departure warning system

Nissan connect 8" touch screen entertainment system

Nissan connect services and Wifi connection

Outside temperature sensor

Engine/Drivetrain/Suspension

Gasoline particulate filter

Bluetooth system, USB, Aux-in and 12V socket

Automatic hazard signal with emergency stop signal

Electrically adjustable door mirrors with integrated indicators

Follow me home headlights

Front and rear electric window with one touch driver window

LED daytime running lights

Manual dimming interior rear view mirror

3 height adjustable rear headrests

60/40 split folding rear seat

Driver and passenger sliding and reclining seats

Driver/passenger sunvisors and vanity mirrors

Front and rear cabin lighting

Front door pockets with bottle holders

Height adjustable driver's seat

Internal chrome door handles

Multifunction steering wheel

Single front passenger seat

Telescopic steering wheel adjustment

Two cupholders in front centre console

Two rear isofix child seat anchorage points with top tether

Welcome light and console tray ambient lighting

ABS with EBD and brake assist

Driver and passenger airbags

Driver and passenger side airbags

Electronic Stability Programme (ESP)

Front and rear curtain airbags

Height adjustable seatbelts

Intelligent emergency braking with pedestrian and cyclist recognition

Rear door child safety locks

Seatbelt reminder for driver/front passenger and rear seats

Three 3 point rear seatbelts

Tyre pressure monitoring system

VDC Dynamic Vehicle Control

N-Connecta Specification

7" full colour TFT screen combimeter
Apple CarPlay and Google Android auto
Drive modes select (Eco, normal and sport)
Emergency and breakdown call
Front parking sensor
Idle start/stop system

7" full colour TFT screen combimeter

Apple CarPlay and Google Android auto

Drive modes select (Eco, normal and sport)

Emergency and breakdown call

Intelligent lane intervention

Lane departure warning system

Nissan connect 8" touch screen entertainment system

Nissan connect nav with TomTom traffic

Nissan connect services and Wifi connection

Outside temperature sensor

Engine/Drivetrain/Suspension

Gasoline particulate filter

Bluetooth system, USB, Aux-in and 12V socket

Auto dimming interior rear view mirror

Automatic hazard signal with emergency stop signal

Electrically adjustable door mirrors with integrated indicators

Follow me home headlights

Front and rear electric window with one touch driver window

Heated and auto folding door mirrors

LED daytime running lights

Rain sensor windscreen wipers

3 height adjustable rear headrests

60/40 split folding rear seat

Automatic climate control

Card holder on driver sunvisor

Driver and passenger sliding and reclining seats

Driver side rear coat hanger

Driver/passenger sunvisors and vanity mirrors

Front and rear cabin lighting

Front door pockets with bottle holders

Front/rear passenger grab handles

Grey synthetic leather kneepad

Height adjustable driver's seat

Internal chrome door handles

Multifunction steering wheel

Single front passenger seat

Telescopic steering wheel adjustment

Two cupholders in front centre console

Two rear isofix child seat anchorage points with top tether

Welcome light and console tray ambient lighting

ABS with EBD and brake assist

Driver and passenger airbags

Driver and passenger side airbags

Electric handbrake with auto hold function

Electronic Stability Programme (ESP)

Front and rear curtain airbags

Height adjustable seatbelts

Intelligent emergency braking with pedestrian and cyclist recognition

Rear door child safety locks

Seatbelt reminder for driver/front passenger and rear seats

Three 3 point rear seatbelts

Tyre pressure monitoring system

VDC Dynamic Vehicle Control

Ventilated rear brake discs

Tekna Specification

7" full colour TFT screen combimeter
Apple CarPlay and Google Android auto
Drive modes select (Eco, normal and sport)
Emergency and breakdown call
Front parking sensor
Idle start/stop system

7" full colour TFT screen combimeter

Apple CarPlay and Google Android auto

Drive modes select (Eco, normal and sport)

Emergency and breakdown call

Intelligent lane intervention

Lane departure warning system

Nissan connect 8" touch screen entertainment system

Nissan connect nav with TomTom traffic

Nissan connect services and Wifi connection

Outside temperature sensor

Engine/Drivetrain/Suspension

Gasoline particulate filter

10 Bose speakers 6 speakers and 2 headrest speakers for driver/passenger seats

Bluetooth system, USB, Aux-in and 12V socket

Bose personal sound stage control

Auto dimming interior rear view mirror

Automatic hazard signal with emergency stop signal

Electrically adjustable door mirrors with integrated indicators

Follow me home headlights

Front and rear electric window with one touch driver window

Heated and auto folding door mirrors

LED daytime running lights

Rain sensor windscreen wipers

Thermaclear heated windscreen

3 height adjustable rear headrests

60/40 split folding rear seat

Automatic climate control

Card holder on driver sunvisor

Driver and passenger sliding and reclining seats

Driver side rear coat hanger

Driver/passenger sunvisors and vanity mirrors

Front and rear cabin lighting

Front door pockets with bottle holders

Front passenger isofix child seat anchorage point

Front/rear passenger grab handles

Gear console ambient circle lighting

Grey synthetic leather kneepad

Height adjustable driver's seat

Height adjustable passenger seat

Internal chrome door handles

Multifunction steering wheel

Passenger seat back pocket

Single front passenger seat

Synthetic leather upholstery

Telescopic steering wheel adjustment

Two cupholders in front centre console

Two rear isofix child seat anchorage points with top tether

Welcome light and console tray ambient lighting

Advanced safety shield pack - Juke

ABS with EBD and brake assist

Driver and passenger airbags

Driver and passenger side airbags

Electric handbrake with auto hold function

Electronic Stability Programme (ESP)

Front and rear curtain airbags

Height adjustable seatbelts

Intelligent emergency braking with pedestrian and cyclist recognition

Rear door child safety locks

Seatbelt reminder for driver/front passenger and rear seats

Three 3 point rear seatbelts

Tyre pressure monitoring system

VDC Dynamic Vehicle Control

Ventilated rear brake discs

Tekna+ Specification

7" full colour TFT screen combimeter
Apple CarPlay and Google Android auto
Drive modes select (Eco, normal and sport)
Emergency and breakdown call
Front parking sensor
Idle start/stop system

7" full colour TFT screen combimeter

Apple CarPlay and Google Android auto

Drive modes select (Eco, normal and sport)

Emergency and breakdown call

Intelligent lane intervention

Lane departure warning system

Nissan connect 8" touch screen entertainment system

Nissan connect nav with TomTom traffic

Nissan connect services and Wifi connection

Outside temperature sensor

Engine/Drivetrain/Suspension

Gasoline particulate filter

10 Bose speakers 6 speakers and 2 headrest speakers for driver/passenger seats

Bluetooth system, USB, Aux-in and 12V socket

Bose personal sound stage control

Auto dimming interior rear view mirror

Automatic hazard signal with emergency stop signal

Electrically adjustable door mirrors with integrated indicators

Follow me home headlights

Front and rear electric window with one touch driver window

Heated and auto folding door mirrors

LED daytime running lights

Rain sensor windscreen wipers

Satin silver front bumper finisher

Thermaclear heated windscreen

3 height adjustable rear headrests

60/40 split folding rear seat

Automatic climate control

Card holder on driver sunvisor

Driver and passenger sliding and reclining seats

Driver side rear coat hanger

Driver/passenger sunvisors and vanity mirrors

Front and rear cabin lighting

Front door pockets with bottle holders

Front passenger isofix child seat anchorage point

Front/rear passenger grab handles

Gear console ambient circle lighting

Grey synthetic leather kneepad

Height adjustable driver's seat

Height adjustable passenger seat

Internal chrome door handles

Multifunction steering wheel

Passenger seat back pocket

Single front passenger seat

Telescopic steering wheel adjustment

Two cupholders in front centre console

Two rear isofix child seat anchorage points with top tether

Welcome light and console tray ambient lighting

Advanced safety shield pack - Juke

ABS with EBD and brake assist

Driver and passenger airbags

Driver and passenger side airbags

Electric handbrake with auto hold function

Electronic Stability Programme (ESP)

Front and rear curtain airbags

Height adjustable seatbelts

Intelligent emergency braking with pedestrian and cyclist recognition

Rear door child safety locks

Seatbelt reminder for driver/front passenger and rear seats

Three 3 point rear seatbelts

Tyre pressure monitoring system

VDC Dynamic Vehicle Control

Ventilated rear brake discs

Premiere Edition Specification

7" full colour TFT screen combimeter
Apple CarPlay and Google Android auto
Cruise control + speed limiter
Drive modes select (Eco, normal and sport)
e-Pedal step
Emergency and breakdown call

7" full colour TFT screen combimeter

Apple CarPlay and Google Android auto

Cruise control + speed limiter

Drive modes select (Eco, normal and sport)

Emergency and breakdown call

Intelligent lane intervention

Lane departure warning system

Nissan connect 8" touch screen entertainment system

Nissan connect nav with TomTom traffic

Nissan connect services and Wifi connection

Outside temperature sensor

Engine/Drivetrain/Suspension

Gasoline particulate filter

Bluetooth system, USB, Aux-in and 12V socket

Auto dimming interior rear view mirror

Automatic hazard signal with emergency stop signal

Electrically adjustable door mirrors with integrated indicators

Follow me home headlights

Front and rear electric window with one touch driver window

Heated and auto folding door mirrors

LED daytime running lights

Rain sensor windscreen wipers

Shark fin roof antenna in Pearl Black

Textured stickers on door mirrors and roof

3 height adjustable rear headrests

60/40 split folding rear seat

Automatic climate control

Card holder on driver sunvisor

Driver and passenger sliding and reclining seats

Driver side rear coat hanger

Driver/passenger sunvisors and vanity mirrors

Front and rear cabin lighting

Front door pockets with bottle holders

Front passenger isofix child seat anchorage point

Front/rear passenger grab handles

Grey synthetic leather kneepad

Height adjustable driver's seat

Internal chrome door handles

Multifunction steering wheel

Single front passenger seat

Steering wheel mounted gearshift paddles

Synthetic leather upholstery with light grey accents and two tone dashboard

Telescopic steering wheel adjustment

Two cupholders in front centre console

Two rear isofix child seat anchorage points with top tether

Welcome light and console tray ambient lighting

ABS with EBD and brake assist

Driver and passenger airbags

Driver and passenger side airbags

Electric handbrake with auto hold function

Electronic Stability Programme (ESP)

Front and rear curtain airbags

Height adjustable seatbelts

Intelligent emergency braking with pedestrian and cyclist recognition

Rear door child safety locks

Seatbelt reminder for driver/front passenger and rear seats

Three 3 point rear seatbelts

Tyre pressure monitoring system

VDC Dynamic Vehicle Control

Ventilated rear brake discs

19" Glossy black alloy wheels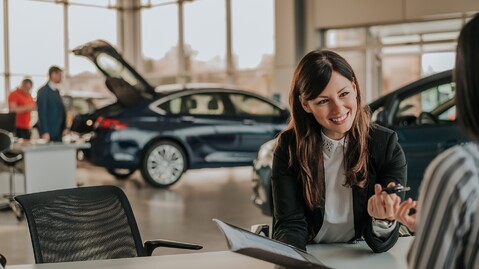 Contact Us
King's Lynn

Hardwick Narrows

King's Lynn

Norfolk

PE30 4NB
Vehicle Enquiry

Vehicle of interest:
Nissan Juke