The Mazda MX-5 is the world's best-selling roadster, which should come as no surprise, particularly when one considers its dazzling sports car good looks. This convertible is an absolute joy to drive too. Actually, there are plenty of reasons why so many motorists have fallen head over heels in love with the MX-5, and a seven-year warranty is far from the top of the list.​
​DESIGN
It's hard to think of a better car than the MX-5 when it comes to drop-top driving. Whenever the sky is blue and the sun is shining bright, you just need to pull back the vehicle's cloth roof to take full advantage of the weather. The car rides on lightweight, stylish 16-inch alloy wheels as standard, which only add to the MX-5's allure. Open one of two doors to discover a high-quality two-seat cabin – the perfect place to spend some quality motoring with a good friend or significant other. The driver's seat angles backwards or forwards and the steering wheel is reach-adjustable, making it easy to establish a comfortable position.
​TECHNOLOGY AND SAFETY
The MX-5 comes with automatic air conditioning and power-operated windows as standard. A six-speaker sound system features, complete with DAB digital radio, FM/AM tuner and MP3-compatible CD player, each of which can be operated via steering wheel-mounted controls. Thanks to the inclusion of Bluetooth, you can also stream music and make and receive hands-free phone calls. Another welcome feature is a seven-inch touchscreen satellite navigation system that is voice-activated, making it easy to fine-tune your route as you go, without needing to take your eyes off the road.
A wide range of safety equipment is included as standard, such as multiple airbags, Electronic Stability Control, Anti-lock Braking System and i-ACTIVSENSE. The latter features Blind Spot Monitoring, among other things, which uses sensors to discern the presence of vehicles on the driver's side that might otherwise go undetected
PERFORMANCE
A standard-issue 1.5-litre 132bhp petrol engine allows the MX-5 to proceed from 0-60mph in a shade more than eight seconds. It also manages a 44.8mpg combined figure and CO2 emissions from 143g/km. For even greater potency, choose the GT Sport Nav+ trim level. This is powered by a 2.0-litre 184bhp petrol unit that delivers a peak torque of 205Nm, enabling the car to go from 0-60mph in approximately 6.3 seconds.
​CONTACT US
We have brand-new and top-quality Approved Used examples of the Mazda MX-5 at our EMG Motor Group showrooms for your perusal. If you see a model that interests you, please don't hesitate to make your test drive appointment by completing our online contact form.
SE-L Specification

7" colour touch screen with Mazda connect infotainment
Aha and stitcher app
Analogue speedometer
Apple car play/Android Auto
Cruise control + speed limiter
eCall emergency call system

7" colour touch screen with Mazda connect infotainment

Apple car play/Android Auto

Cruise control + speed limiter

Emergency stop signalling system

Hands free phone preparation

Integrated bluetooth with hands-free calling, bluetooth audio and easy access to phone contacts

eCall emergency call system

Engine/Drivetrain/Suspension

Audio system with 6 speakers with 2 in driver headrest, AM/FM/DAB radio and MP3

Multimedia Commander including separate volume dial

Steering wheel mounted audio/bluetooth controls

Automatic headlamp levelling

Body colour co ordinated interior upper door trim

Coming/leaving home lighting function

Electric front windows/one touch facility

Front intermittent wipers

High mounted rear brake light with Black coloured cover

LED daytime running lights

Manually operated black premium cloth soft top with heated rear glass window

Piano black electric/heated door mirrors

Plastic black scuff plates

Centre console storage box

Chrome Air conditioning dials

Climate control air conditioning

Driver and front passenger sunvisors with covered vanity mirror and driver ticket holder

Driver seat manual slide, recline and tilt adjustment

Heated front seats, in 3 heat levels

ISOFIX front passenger seat child seat compliance

Lockable rear centre box with lid

Passenger seat + manual slide/recline adjust

Side door trim in black vinyl with silver stitching

Single front passenger seat

Tilt/telescopic steering column

3 point ELR front seatbelts with pretensioners

ABS+Electronic Brake force Distribution

Deployable Hood System (DHS)

Driver and front passenger airbags

Driver and passenger seatbelt reminder audible warning

Front dynamic yaw stability control

Passenger airbag deactivate switch

Remote central locking with deadlocking and remote boot release

Thatcham category 1 alarm + immobiliser

Prime-Line Specification

7" colour touch screen with Mazda connect infotainment
Aha and stitcher app
Analogue speedometer
Apple car play/Android Auto
Cruise control + speed limiter
eCall emergency call system

7" colour touch screen with Mazda connect infotainment

Apple car play/Android Auto

Cruise control + speed limiter

Emergency stop signalling system

Hands free phone preparation

Integrated bluetooth with hands-free calling, bluetooth audio and easy access to phone contacts

eCall emergency call system

Engine/Drivetrain/Suspension

Dynamic stability control

Audio system with 6 speakers with 2 in driver headrest, AM/FM/DAB radio and MP3

Multimedia Commander including separate volume dial

Steering wheel mounted audio/bluetooth controls

Automatic headlamp levelling

Body colour co ordinated interior upper door trim

Coming/leaving home lighting function

Electric front windows/one touch facility

Front intermittent wipers

LED daytime running lights

Piano black electric/heated door mirrors

Centre console storage box

Chrome Air conditioning dials

Climate control air conditioning

Driver and front passenger sunvisors with covered vanity mirror and driver ticket holder

Driver seat manual slide, recline and tilt adjustment

Heated front seats, in 3 heat levels

ISOFIX front passenger seat child seat compliance

Lockable rear centre box with lid

Passenger seat + manual slide/recline adjust

Single front passenger seat

Tilt/telescopic steering column

3 point ELR front seatbelts with pretensioners

ABS+Electronic Brake force Distribution

Deployable Hood System (DHS)

Driver and front passenger airbags

Driver and passenger seatbelt reminder audible warning

Passenger airbag deactivate switch

Remote central locking with deadlocking and remote boot release

Thatcham category 1 alarm + immobiliser

Sport Specification

7" colour touch screen with Mazda connect infotainment
Aha and stitcher app
Analogue speedometer
Apple car play/Android Auto
Cruise control + speed limiter
Driver alert system

7" colour touch screen with Mazda connect infotainment

Apple car play/Android Auto

Cruise control + speed limiter

Emergency stop signalling system

Hands free phone preparation

Integrated bluetooth with hands-free calling, bluetooth audio and easy access to phone contacts

Lane departure warning system

Multi dot display tachometer and electric odometer

eCall emergency call system

Engine/Drivetrain/Suspension

Multimedia Commander including separate volume dial

Premium Bose sound system with 9 speakers with 2 in each front headrest, AM/FM/DAB radio and MP3

Steering wheel mounted audio/bluetooth controls

Adaptive front lighting system

Auto dimming rear view mirror

Automatic headlamp levelling

Black scuff plates with stainless steel insert

Body colour co ordinated interior upper door trim

Body coloured electric/heated door mirrors

Coming/leaving home lighting function

Electric front windows/one touch facility

High mounted rear brake light with Black coloured cover

LED daytime running lights

Manually operated black premium cloth soft top with heated rear glass window

Rain sensing front wipers

Centre console storage box

Chrome Air conditioning dials

Climate control air conditioning

Driver and front passenger sunvisors with covered vanity mirror and driver ticket holder

Driver seat manual slide, recline and tilt adjustment

Heated front seats, in 3 heat levels

ISOFIX front passenger seat child seat compliance

Lockable rear centre box with lid

Passenger seat + manual slide/recline adjust

Perforated leather upholstery

Side door trim in black vinyl with silver stitching

Single front passenger seat

Tilt/telescopic steering column

3 point ELR front seatbelts with pretensioners

ABS+Electronic Brake force Distribution

Deployable Hood System (DHS)

Driver and front passenger airbags

Driver and passenger seatbelt reminder audible warning

Front dynamic yaw stability control

Passenger airbag deactivate switch

SCBS - Smart City Brake Support, rear plus front with autonomous emergency braking

Remote central locking with deadlocking and remote boot release

Thatcham category 1 alarm + immobiliser

Chrome air vent surrounds

Dashboard panel - vinyl leather Black

16" Bright Silver alloy wheels

Exclusive-Line Specification

7" colour touch screen with Mazda connect infotainment
Aha and stitcher app
Analogue speedometer
Apple car play/Android Auto
Cruise control + speed limiter
Driver alert system

7" colour touch screen with Mazda connect infotainment

Apple car play/Android Auto

Cruise control + speed limiter

Emergency stop signalling system

Hands free phone preparation

Integrated bluetooth with hands-free calling, bluetooth audio and easy access to phone contacts

Lane departure warning system

eCall emergency call system

Engine/Drivetrain/Suspension

Dynamic stability control

Multimedia Commander including separate volume dial

Premium Bose sound system with 9 speakers with 2 in each front headrest, AM/FM/DAB radio and MP3

Steering wheel mounted audio/bluetooth controls

Adaptive front lighting system

Auto dimming rear view mirror

Automatic headlamp levelling

Body colour co ordinated interior upper door trim

Body coloured electric/heated door mirrors

Coming/leaving home lighting function

Electric front windows/one touch facility

LED daytime running lights

Rain sensing front wipers

Centre console storage box

Chrome Air conditioning dials

Climate control air conditioning

Driver and front passenger sunvisors with covered vanity mirror and driver ticket holder

Driver seat manual slide, recline and tilt adjustment

Heated front seats, in 3 heat levels

ISOFIX front passenger seat child seat compliance

Lockable rear centre box with lid

Passenger seat + manual slide/recline adjust

Single front passenger seat

Tilt/telescopic steering column

3 point ELR front seatbelts with pretensioners

ABS+Electronic Brake force Distribution

Deployable Hood System (DHS)

Driver and front passenger airbags

Driver and passenger seatbelt reminder audible warning

Passenger airbag deactivate switch

SCBS - Smart City Brake Support, rear plus front with autonomous emergency braking

Remote central locking with deadlocking and remote boot release

Thatcham category 1 alarm + immobiliser

Chrome air vent surrounds

16" Bright Silver alloy wheels

Sport Tech Specification

7" colour touch screen with Mazda connect infotainment
Aha and stitcher app
Analogue speedometer
Apple car play/Android Auto
Blind spot monitoring with rear cross traffic alert
Cruise control + speed limiter

7" colour touch screen with Mazda connect infotainment

Apple car play/Android Auto

Blind spot monitoring with rear cross traffic alert

Cruise control + speed limiter

Emergency stop signalling system

Hands free phone preparation

Integrated bluetooth with hands-free calling, bluetooth audio and easy access to phone contacts

Lane departure warning system

Multi dot display tachometer and electric odometer

eCall emergency call system

Engine/Drivetrain/Suspension

Limited slip differential

Sports suspension featuring Bilstein dampers

Multimedia Commander including separate volume dial

Premium Bose sound system with 9 speakers with 2 in each front headrest, AM/FM/DAB radio and MP3

Steering wheel mounted audio/bluetooth controls

Auto dimming rear view mirror

Automatic headlamp levelling

Black scuff plates with stainless steel insert

Body colour co ordinated interior upper door trim

Body coloured electric/heated door mirrors

Coming/leaving home lighting function

Electric front windows/one touch facility

High mounted rear brake light with Black coloured cover

LED daytime running lights

Manually operated black premium cloth soft top with heated rear glass window

Rain sensing front wipers

Centre console storage box

Chrome Air conditioning dials

Climate control air conditioning

Driver and front passenger sunvisors with covered vanity mirror and driver ticket holder

Driver seat manual slide, recline and tilt adjustment

Heated front seats, in 3 heat levels

ISOFIX front passenger seat child seat compliance

Lockable rear centre box with lid

Passenger seat + manual slide/recline adjust

Perforated leather upholstery

Side door trim in black vinyl with silver stitching

Single front passenger seat

Tilt/telescopic steering column

3 point ELR front seatbelts with pretensioners

ABS+Electronic Brake force Distribution

Deployable Hood System (DHS)

Driver and front passenger airbags

Driver and passenger seatbelt reminder audible warning

Front dynamic yaw stability control

Passenger airbag deactivate switch

SCBS - Smart City Brake Support, rear plus front with autonomous emergency braking

Remote central locking with deadlocking and remote boot release

Thatcham category 1 alarm + immobiliser

Chrome air vent surrounds

Dashboard panel - vinyl leather Black

17" Bright Silver alloy wheels

GT Sport Tech Specification

7" colour touch screen with Mazda connect infotainment
Aha and stitcher app
Analogue speedometer
Apple car play/Android Auto
Blind spot monitoring with rear cross traffic alert
Cruise control + speed limiter

7" colour touch screen with Mazda connect infotainment

Apple car play/Android Auto

Blind spot monitoring with rear cross traffic alert

Cruise control + speed limiter

Emergency stop signalling system

Hands free phone preparation

Integrated bluetooth with hands-free calling, bluetooth audio and easy access to phone contacts

Lane departure warning system

Multi dot display tachometer and electric odometer

eCall emergency call system

Engine/Drivetrain/Suspension

Limited slip differential

Sports suspension featuring Bilstein dampers

Multimedia Commander including separate volume dial

Premium Bose sound system with 9 speakers with 2 in each front headrest, AM/FM/DAB radio and MP3

Steering wheel mounted audio/bluetooth controls

Auto dimming rear view mirror

Automatic headlamp levelling

Body colour co ordinated interior upper door trim

Coming/leaving home lighting function

Electric front windows/one touch facility

High mounted rear brake light with Black coloured cover

LED daytime running lights

Manually operated black premium cloth soft top with heated rear glass window

Piano black electric/heated door mirrors

Rain sensing front wipers

Stainless steel scuff plates with MX-5 logo

Centre console storage box

Chrome Air conditioning dials

Climate control air conditioning

Driver and front passenger sunvisors with covered vanity mirror and driver ticket holder

Driver seat manual slide, recline and tilt adjustment

Heated front seats, in 3 heat levels

ISOFIX front passenger seat child seat compliance

Lockable rear centre box with lid

Passenger seat + manual slide/recline adjust

Perforated nappa leather upholstery

Side door trim in light stone vinyl with light stitching

Single front passenger seat

Tilt/telescopic steering column

3 point ELR front seatbelts with pretensioners

ABS+Electronic Brake force Distribution

Deployable Hood System (DHS)

Driver and front passenger airbags

Driver and passenger seatbelt reminder audible warning

Front dynamic yaw stability control

Passenger airbag deactivate switch

SCBS - Smart City Brake Support, rear plus front with autonomous emergency braking

Remote central locking with deadlocking and remote boot release

Thatcham category 1 alarm + immobiliser

Chrome air vent surrounds

Dashboard panel - vinyl leather Light Stone

Homura Specification

7" colour touch screen with Mazda connect infotainment
Aha and stitcher app
Analogue speedometer
Apple car play/Android Auto
Cruise control + speed limiter
Driver alert system

7" colour touch screen with Mazda connect infotainment

Apple car play/Android Auto

Cruise control + speed limiter

Emergency stop signalling system

Hands free phone preparation

Integrated bluetooth with hands-free calling, bluetooth audio and easy access to phone contacts

Lane departure warning system

eCall emergency call system

Engine/Drivetrain/Suspension

Dynamic stability control

Limited slip differential

Sports suspension featuring Bilstein dampers

Multimedia Commander including separate volume dial

Premium Bose sound system with 9 speakers with 2 in each front headrest, AM/FM/DAB radio and MP3

Steering wheel mounted audio/bluetooth controls

Auto dimming rear view mirror

Automatic headlamp levelling

Body colour co ordinated interior upper door trim

Coming/leaving home lighting function

Electric front windows/one touch facility

LED daytime running lights

Piano black electric/heated door mirrors

Rain sensing front wipers

Centre console storage box

Chrome Air conditioning dials

Climate control air conditioning

Driver and front passenger sunvisors with covered vanity mirror and driver ticket holder

Driver seat manual slide, recline and tilt adjustment

Heated front seats, in 3 heat levels

ISOFIX front passenger seat child seat compliance

Lockable rear centre box with lid

Passenger seat + manual slide/recline adjust

Perforated nappa leather upholstery

Single front passenger seat

Stainless Steel Scuff Plates

Tilt/telescopic steering column

3 point ELR front seatbelts with pretensioners

ABS+Electronic Brake force Distribution

Deployable Hood System (DHS)

Driver and front passenger airbags

Driver and passenger seatbelt reminder audible warning

Passenger airbag deactivate switch

Red brembo brake callipers

SCBS - Smart City Brake Support, rear plus front with autonomous emergency braking

Remote central locking with deadlocking and remote boot release

Thatcham category 1 alarm + immobiliser

Chrome air vent surrounds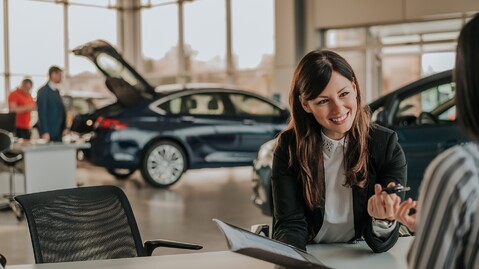 Contact Us
Boston

Liquorpond Street

Boston

Lincolnshire

PE21 8UJ

Cambridge

379-381 Milton Road

Cambridge

Cambridgeshire

CB4 1SR
Vehicle Enquiry

Vehicle of interest:
Mazda MX-5