ALL-NEW, ALL ELECTRIC, ALL MAZDA
A reinvention of the electric car for the everyday. Contemporary design meets effortless style, with freestyle doors and a spacious, premium interior. Experience a truly synergistic drive, coupling Mazda's unique handling with intelligent e-Skyactiv electric drive technology, designed to take you wherever life leads. The new standard for an electric SUV.
Design
The MX-30's distinctive, stylish and sustainable cabin features high-quality materials and a driver focused interior. The stylish integration of cork gives a modern, yet natural look. It also is a nod to it's heritage as Mazda started out as a cork manufacturer. The cork used in the Mazda MX-30 comes from sustainably forested trees that keep supplying fresh cork for over 200 years.
From the sculpted LED headlights to the elegant lines of the body, the exterior of the Mazda MX-30 is a striking example of minimalistic design with freestyle doors for a beautiful sense of lightness and freedom.


Performance
With a range of 124 miles, it's easy to keep the Mazda MX-30 fully charged and ready to meet your daily driving needs. AC options let you plug in at home for convenient overnight charging with a wall box. When you're on the go, the DC input lets you power up even more quickly at public charging stations.​
When you are on the go, it will take approximately 36 minutes to charge your Mazda MX-30 when using a DC fast charging station with up to 50kW power. Whilst at home it will take approximately 5 hours using a regular AC charger.​


Safety & Technology
For the first time in a Mazda, Smart Brake Support (SBS) now includes a Turn-Across Traffic function to help prevent collisions when turning across traffic at junctions. When turning right at a junction, the forward-sensing camera and millimetre wave radar sensors monitor oncoming traffic. When the system determines there is a chance of a collision occurring, it automatically applies the brakes to help prevent impact or mitigate damage that may occur. Programmed to monitor nearby vehicles, the function only operates at low speeds.​


Contact Us
We feel certain that you'll be as impressed with the Mazda MX-30 as we are – so why not book your test drive appointment via our website today?
Prime Line Specification

7" TFT Colour driver instrument panel display
8.8" Colour centre touch screen display with Mazda Connect infotainment
Adaptive cruise control (Mazda radar cruise control) features stop and go
Apple car play/Android Auto
Blind spot monitoring with rear cross traffic alert
Driver attention alert system

7" TFT Colour driver instrument panel display

8.8" Colour centre touch screen display with Mazda Connect infotainment

Adaptive cruise control (Mazda radar cruise control) features stop and go

Apple car play/Android Auto

Blind spot monitoring with rear cross traffic alert

Driver attention alert system

Emergency lane keeping with blind spot assist and road keep assist

Emergency stop signalling system

Front and rear parking sensors

Lane keep assist system (LAS) with Lane departure warning system (LDWS)

Windscreen projected colour active driving display (head up display) with traffic sign recognition

Engine/Drivetrain/Suspension

11 kW triphase onboard charger

DC socket for rapid charging up to 40KW

Internal Combustion Engine Sound Emulator

Type 2 for mode 2 AC charging via 3-point plug

Type 2 for mode 3 AC charging via home or public charge points

Multimedia Commander including separate volume dial

Steering wheel mounted audio/bluetooth controls

Coming/leaving home lights

Electric front windows with one touch auto up/down

Electrically adjustable door mirrors

Front, rain-sensing wipers with adjustable sensitivity and speed

Gloss black rear roof spoiler

Heated and auto power-folding door mirrors in black with integrated indicator lights

LED daytime running lights

LED rear combination lights

Satin black B-pillar and C-pillar garnish

Unique R-EV exterior badging

12v electrical power outlet

60/40 split fold down rear seats

Climate control air conditioning operated by the central 7" touchscreen control panel

Door panel trim - cloth with soft touch armrest

Driver and front passenger two rear grab handles with rear coat hooks

Driver seat manual slide, recline and height adjust

Driver, front passenger and two rear door pockets

Drivers and front passengers sun visors with vanity mirrors and driver's ticket holder

Front and rear LED lighting

Front centre armrest with storage and two cupholders

Front passenger seat manual slide, recline and height adjust

ISOFIX child seat anchorage points attached on outer rear seats

Leather wrapped steering wheel and shift lever

Luggage compartment LED lightning

Mazda heritage cork accents on the console tray and cupholder lids

Rear centre armrest with two cup holders

Roof mounted sunglasses holder

Seatback pocket at rear of the front passenger seat

Single front passenger seat

Steering wheel telescopic and tilt adjustment

Two front and three rear height-adjustable head restraints

3 point ELR front seat belts x2 with pretensioners

3x3 point rear seat belts

Anti-lock braking system (ABS)

Collision avoidance braking

DSC - Dynamic Stability Control

Electric G-Vectoring control plus

Electronic parking brake with auto disengage function and auto hold function

Front and rear curtain airbags

Front dual stage driver and single stage front passenger airbags

Front passenger airbag cut-off switch

Pre-crash safety system - Smart brake support (SBS) with turn-across traffic

Rear door child safety locks

Regenerative braking system (5 modes. Selected via paddle shift switches)

Seatbelt reminder audible warning for driver, passenger and rear seats

Traction control system (TCS)

Tyre pressure monitoring system (TPMS)

Remote central locking with deadlocking and automatic door lock when driving

Thatcham accredited alarm and immobiliser

Emergency tyre repair kit

Exclusive Line Specification

7" TFT Colour driver instrument panel display
8.8" Colour centre touch screen display with Mazda Connect infotainment
Adaptive cruise control (Mazda radar cruise control) features stop and go
Apple car play/Android Auto
Blind spot monitoring with rear cross traffic alert
Driver attention alert system

7" TFT Colour driver instrument panel display

8.8" Colour centre touch screen display with Mazda Connect infotainment

Adaptive cruise control (Mazda radar cruise control) features stop and go

Apple car play/Android Auto

Blind spot monitoring with rear cross traffic alert

Driver attention alert system

Emergency lane keeping with blind spot assist and road keep assist

Emergency stop signalling system

Front and rear parking sensors

Lane keep assist system (LAS) with Lane departure warning system (LDWS)

Windscreen projected colour active driving display (head up display) with traffic sign recognition

Engine/Drivetrain/Suspension

11 kW triphase onboard charger

DC socket for rapid charging up to 40KW

Internal Combustion Engine Sound Emulator

Type 2 for mode 2 AC charging via 3-point plug

Type 2 for mode 3 AC charging via home or public charge points

Multimedia Commander including separate volume dial

Steering wheel mounted audio/bluetooth controls

Auto dimming driver's door mirror

B-pillar and C-pillar garnishes in piano black finish

Coming/leaving home lights

Door mirrors with adjustable memory and tilt down function when in reverse

Electric front windows with one touch auto up/down

Electrically adjustable door mirrors

Frameless auto dimming interior rear view mirror

Front, rain-sensing wipers with adjustable sensitivity and speed

Gloss black rear roof spoiler

Heated and auto power-folding door mirrors in black with integrated indicator lights

LED daytime running lights

LED rear combination lights

Privacy glass (rear side windows and rear screen)

Unique R-EV exterior badging

12v electrical power outlet

60/40 split fold down rear seats

8-way power adjustable driver seat with memory linked to door mirror and Active Driving Display

Climate control air conditioning operated by the central 7" touchscreen control panel

Cloth/leatherette upholstery

Door panel trim - cloth with vinyl leather armrest and cork inserts around inner door handle

Driver and front passenger two rear grab handles with rear coat hooks

Driver, front passenger and two rear door pockets

Drivers and front passengers sun visors with vanity mirrors and driver's ticket holder

Front and rear LED lighting

Front centre armrest with storage and two cupholders

Front passenger seat manual slide, recline and height adjust

Heated front seats with 3 stage setting

ISOFIX child seat anchorage points attached on outer rear seats

Leather wrapped steering wheel and shift lever

Luggage compartment LED lightning

Mazda heritage cork accents on the console tray and cupholder lids

Power driver lumbar support

Rear centre armrest with two cup holders

Roof mounted sunglasses holder

Seatback pocket at rear of the front passenger seat

Single front passenger seat

Steering wheel telescopic and tilt adjustment

Two front and three rear height-adjustable head restraints

3 point ELR front seat belts x2 with pretensioners

3x3 point rear seat belts

Anti-lock braking system (ABS)

Collision avoidance braking

DSC - Dynamic Stability Control

Electric G-Vectoring control plus

Electronic parking brake with auto disengage function and auto hold function

Front and rear curtain airbags

Front dual stage driver and single stage front passenger airbags

Front passenger airbag cut-off switch

Pre-crash safety system - Smart brake support (SBS) with turn-across traffic

Rear door child safety locks

Regenerative braking system (5 modes. Selected via paddle shift switches)

Seatbelt reminder audible warning for driver, passenger and rear seats

Traction control system (TCS)

Tyre pressure monitoring system (TPMS)

Remote central locking with deadlocking and automatic door lock when driving

Thatcham accredited alarm and immobiliser

Emergency tyre repair kit

Makoto Specification

360 View Monitor
7" TFT Colour driver instrument panel display
8.8" Colour centre touch screen display with Mazda Connect infotainment
Adaptive cruise control (Mazda radar cruise control) features stop and go
Apple car play/Android Auto
Blind spot monitoring with rear cross traffic alert

7" TFT Colour driver instrument panel display

8.8" Colour centre touch screen display with Mazda Connect infotainment

Adaptive cruise control (Mazda radar cruise control) features stop and go

Apple car play/Android Auto

Blind spot monitoring with rear cross traffic alert

Driver attention alert system

Emergency lane keeping with blind spot assist and road keep assist

Emergency stop signalling system

Front Cross Traffic Alert

Front and rear parking sensors

Lane keep assist system (LAS) with Lane departure warning system (LDWS)

Windscreen projected colour active driving display (head up display) with traffic sign recognition

Engine/Drivetrain/Suspension

11 kW triphase onboard charger

150W standard UK 3-pin plug socket

DC socket for rapid charging up to 40KW

Internal Combustion Engine Sound Emulator

Type 2 for mode 2 AC charging via 3-point plug

Type 2 for mode 3 AC charging via home or public charge points

Bose surround sound system with 12 Speaker, Bose center point, Bass match and audio pilot technology

Multimedia Commander including separate volume dial

Steering wheel mounted audio/bluetooth controls

Adaptive Signature LED headlights

Auto dimming driver's door mirror

B-pillar and C-pillar garnishes in piano black finish

Coming/leaving home lights

Door mirrors with adjustable memory and tilt down function when in reverse

Electric front windows with one touch auto up/down

Electrically adjustable door mirrors

Frameless auto dimming interior rear view mirror

Front, rain-sensing wipers with adjustable sensitivity and speed

Gloss black rear roof spoiler

Heated and auto power-folding door mirrors in black with integrated indicator lights

LED daytime running lights

Privacy glass (rear side windows and rear screen)

Signature rear LED combination lights

Unique R-EV exterior badging

12v electrical power outlet

60/40 split fold down rear seats

8-way power adjustable driver seat with memory linked to door mirror and Active Driving Display

Climate control air conditioning operated by the central 7" touchscreen control panel

Door panel trim - cloth with vinyl leather armrest and cork inserts around inner door handle

Driver and front passenger two rear grab handles with rear coat hooks

Driver, front passenger and two rear door pockets

Drivers and front passengers sun visors with vanity mirrors and driver's ticket holder

Front and rear LED lighting

Front centre armrest with storage and two cupholders

Front passenger seat manual slide, recline and height adjust

Heated front seats with 3 stage setting

ISOFIX child seat anchorage points attached on outer rear seats

Leather wrapped steering wheel and shift lever

Luggage compartment LED lightning

Mazda heritage cork accents on the console tray and cupholder lids

Power driver lumbar support

Rear centre armrest with two cup holders

Roof mounted sunglasses holder

Seatback pocket at rear of the front passenger seat

Single front passenger seat

Steering wheel telescopic and tilt adjustment

Two front and three rear height-adjustable head restraints

3 point ELR front seat belts x2 with pretensioners

3x3 point rear seat belts

Anti-lock braking system (ABS)

Collision avoidance braking

DSC - Dynamic Stability Control

Electric G-Vectoring control plus

Electronic parking brake with auto disengage function and auto hold function

Front and rear curtain airbags

Front dual stage driver and single stage front passenger airbags

Front passenger airbag cut-off switch

Pre-crash safety system - Smart brake support (SBS) with turn-across traffic

Rear crossing smart brake support

Rear door child safety locks

Regenerative braking system (5 modes. Selected via paddle shift switches)

Seatbelt reminder audible warning for driver, passenger and rear seats

Traction control system (TCS)

Tyre pressure monitoring system (TPMS)

Remote central locking with deadlocking and automatic door lock when driving

Thatcham accredited alarm and immobiliser

Emergency tyre repair kit

Edition R Specification

360 View Monitor
7" TFT Colour driver instrument panel display
8.8" Colour centre touch screen display with Mazda Connect infotainment
Adaptive cruise control (Mazda radar cruise control) features stop and go
Apple car play/Android Auto
Blind spot monitoring with rear cross traffic alert

7" TFT Colour driver instrument panel display

8.8" Colour centre touch screen display with Mazda Connect infotainment

Adaptive cruise control (Mazda radar cruise control) features stop and go

Apple car play/Android Auto

Blind spot monitoring with rear cross traffic alert

Driver attention alert system

Emergency lane keeping with blind spot assist and road keep assist

Emergency stop signalling system

Front Cross Traffic Alert

Front and rear parking sensors

Lane keep assist system (LAS) with Lane departure warning system (LDWS)

Windscreen projected colour active driving display (head up display) with traffic sign recognition

Engine/Drivetrain/Suspension

11 kW triphase onboard charger

1500W standard UK 3-pin plug socket

150W standard UK 3-pin plug socket

DC socket for rapid charging up to 40KW

Internal Combustion Engine Sound Emulator

Type 2 for mode 2 AC charging via 3-point plug

Type 2 for mode 3 AC charging via home or public charge points

Bose surround sound system with 12 Speaker, Bose center point, Bass match and audio pilot technology

Multimedia Commander including separate volume dial

Steering wheel mounted audio/bluetooth controls

Adaptive Signature LED headlights

Auto dimming driver's door mirror

B-pillar and C-pillar garnishes in piano black finish

Coming/leaving home lights

Door mirrors with adjustable memory and tilt down function when in reverse

Electric front windows with one touch auto up/down

Electrically adjustable door mirrors

Frameless auto dimming interior rear view mirror

Front, rain-sensing wipers with adjustable sensitivity and speed

Gloss black rear roof spoiler

Heated and auto power-folding door mirrors in black with integrated indicator lights

LED daytime running lights

Privacy glass (rear side windows and rear screen)

Signature rear LED combination lights

Unique R-EV exterior badging

12v electrical power outlet

60/40 split fold down rear seats

8-way power adjustable driver seat with memory linked to door mirror and Active Driving Display

Climate control air conditioning operated by the central 7" touchscreen control panel

Cloth/leatherette upholstery with embossed edition-R motif on headrests

Door panel trim - cloth with vinyl leather armrest and cork inserts around inner door handle

Driver and front passenger two rear grab handles with rear coat hooks

Driver, front passenger and two rear door pockets

Drivers and front passengers sun visors with vanity mirrors and driver's ticket holder

Front and rear LED lighting

Front centre armrest with storage and two cupholders

Front passenger seat manual slide, recline and height adjust

Heated front seats with 3 stage setting

ISOFIX child seat anchorage points attached on outer rear seats

Leather wrapped steering wheel and shift lever

Luggage compartment LED lightning

Luxury Edition-R floor mats

Mazda heritage cork accents on the console tray and cupholder lids

Power driver lumbar support

Rear centre armrest with two cup holders

Roof mounted sunglasses holder

Seatback pocket at rear of the front passenger seat

Single front passenger seat

Steering wheel telescopic and tilt adjustment

Two front and three rear height-adjustable head restraints

3 point ELR front seat belts x2 with pretensioners

3x3 point rear seat belts

Anti-lock braking system (ABS)

Collision avoidance braking

DSC - Dynamic Stability Control

Electric G-Vectoring control plus

Electronic parking brake with auto disengage function and auto hold function

Front and rear curtain airbags

Front dual stage driver and single stage front passenger airbags

Front passenger airbag cut-off switch

Pre-crash safety system - Smart brake support (SBS) with turn-across traffic

Rear crossing smart brake support

Rear door child safety locks

Regenerative braking system (5 modes. Selected via paddle shift switches)

Seatbelt reminder audible warning for driver, passenger and rear seats

Traction control system (TCS)

Tyre pressure monitoring system (TPMS)

Remote central locking with deadlocking and automatic door lock when driving

Special edition engraved key fob

Thatcham accredited alarm and immobiliser

18" Black diamond cut alloy wheels

Emergency tyre repair kit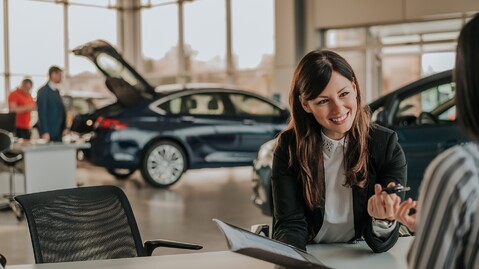 Contact Us
Boston

Liquorpond Street

Boston

Lincolnshire

PE21 8UJ

Cambridge

379-381 Milton Road

Cambridge

Cambridgeshire

CB4 1SR
Vehicle Enquiry
Vehicle of interest:
Mazda MX-30