The All-New MG4 EV XPOWER
The MG4 EV XPOWER is a fully electric, all-wheel drive, high-performance hatchback from MG. Capable of hitting 60 mph in 3.8 seconds and boasting over 430bhp, this EV hot hatch is getting positive reviews from the press and owners across the UK.
This is the first of a new generation of performance hatches that pack serious performance as well as a wide range of advanced features including enhanced braking systems and launch control.
If you would like to test drive or buy an MG4 EV XPOWER than get in touch today. Or come and visit us in Suffolk at our Ipswich showroom. The MG4 EV XPOWER is available from just £399 a month.
Styling
There have been a number of exterior changes to the MG4 EV to create the MG4 EV XPOWER. The new model maintains the sleek lines but has a stronger stance on the road thanks to the new 18 inch alloys. Colour brake callipers give the car a performance look along with yellow trim in the air intakes at the front. Options include Black Alcantara upholstery and a track data pack.
Driving range, charging times and battery
The MG4 EV XPOWER has a combined range of 239 miles making it suitable for a range of short and longer journeys. The 64 KWh lithium-ion battery gives the car ample power, and charge times start at as little as 35 minutes.
Power
The dual motor system gives the MG4 EV XPOWER 320kw of power which translates to 435PS or 429 bhp.
Smart all-wheel drive
The MG4 EV XPOWER is not only powerful, but it is also packed with features including a brand new all-wheel drive system. This smart system gives the car more traction and improved stability. The smart all wheel drive system also offers additional levels of safety with active braking on the inside wheels.
Launch control
What was once only found in supercars, the MG4 EV XPOWER has a launch control system that allows the driver to take full advantage of all that power. The launch control will get the MG4 to 60 in 3.8 seconds which really puts it on the map as a performance hatchback.
Track mode display
Built into the 10.25 inch colour touchscreen, MG4 EV XPOWER has a track mode display system. This will display a range of performance data including power distribution, speed and time stats as well as G-force, steering angle and throttle levels. This means as a driver you can not only feel connected to the car but you can also understand more about what is happening and review data afterwards.
Advanced braking performance
Getting to 60mph quickly is one thing but getting from 60 to 0 is another thing entirely. The highly advanced braking system combined with cutting edge sports callipers and larger front and rear discs means the MG4 EV XPOWER can do that in 33.9 metres. The new 18-inch cyclone wheels also help increase the contact patch and allow for such rapid deceleration.
If you are looking to find out about MG4 EV XPOWER deals, book a test drive or talk to one of our team, please get in touch today.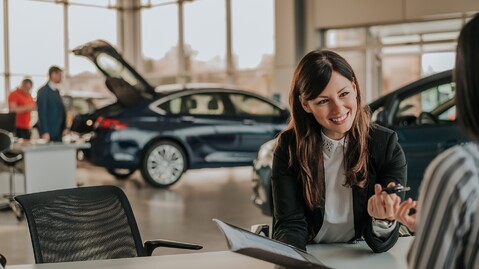 Contact Us
Ipswich

West End Road

Ipswich

Suffolk

IP1 2DZ
Vehicle Enquiry

Vehicle of interest:
MG4 EV XPOWER