If you're looking for a highly rated city car, there are few better examples than the compact yet practical Kia Picanto. At EMG Motor Group, we offer this accomplished vehicle in a number of trim levels – and in brand-new form.
​Design
The attractive Picanto possesses a five-door body that allows easy access to its neatly styled cabin. The driver benefits from a tilt-adjustable steering wheel, making it quick and easy to establish a comfortable position. The vehicle makes room for five occupants, and is especially suitable for a young family of five. What's more, the Picanto delivers a maximum 1,010-litre boot capacity, too
​Performance
A 1.0-litre 66bhp petrol engine is installed as standard, taking 14.1 seconds 0-60mph. GT-line trim levels deliver optimum pace with, thanks to a 99bhp unit that allows the car to achieve 0-60mph in roughly 9.9 seconds.
​Safety and technology
The Picanto comes with a range of driving aids as standard. For instance, Hill-Hold Assist prevents the vehicle from rolling uncontrolled whenever the engine is started on an incline. Automatic headlights are included, too, allowing you to concentrate on the road ahead without having to worry about encroaching darkness. A range of passive safety features include six airbags, and ISOFIX attachments, which ensure that children are kept as secure as possible.
Entry-level '1' grades come with electric front windows, while '2' trim lines and higher possess all-round electric windows and air-conditioning, making it as simple as possible to achieve an agreeable interior temperature.
Contact us
Why not put the Kia Picanto through its paces by booking a test drive with us today? Simply complete our online contact form, or phone our Cambridge, Ely, King's Lynn or Thetford showrooms, each of which is open daily.
1 Specification

3.8" monochrome audio display with RDS and DAB
Emergency call service
Emergency stop signalling system
External temperature gauge
Motor driven power steering
Tachometer

3.8" monochrome audio display with RDS and DAB

Emergency stop signalling system

External temperature gauge

Motor driven power steering

Bluetooth with music streaming

Steering wheel mounted controls

USB ports for connection of a media device

Automatic headlight control system

Black grille with silver surround

Day/night rear view mirror

Front electric windows with drivers auto up and down function

MFR - Multi Focus Reflector halogen headlights with black bezel

Manually adjustable door mirrors

Speed variable front wipers

Welcome and follow-me home light functionality

3 x passenger assist grips

60/40 split/folding 2nd row of seats

All round height adjustable headrests

Black interior door handles

Cupholders in centre console

Driver and front passenger sunvisor with vanity mirror

ISOFIX Child seat top tethers and anchor fixings

Luggage area parcel shelf

Single front passenger seat

Slide/reclining front seats

Tilt adjustable steering wheel

Advanced Driver Assistance Pack - Picanto

2 x 3-point rear seat belts

Automatic unlocking of doors in case of impact

Front passenger airbag cut-off switch

Front seatbelt pretensioners + load limiters

Rear child proof door locks

Torque vectoring brake based and straight line stability (SLS)

Tyre pressure monitoring system

Remote central door locking

14" steel wheels with cover

2 Specification

3.8" monochrome audio display with RDS and DAB
Emergency call service
Emergency stop signalling system
External temperature gauge
Motor driven power steering
Tachometer

3.8" monochrome audio display with RDS and DAB

Emergency stop signalling system

External temperature gauge

Motor driven power steering

Bluetooth with music streaming

Steering wheel mounted controls

USB ports for connection of a media device

Automatic headlight control system

Black radiator grille with chrome surround

Body colour mirrors and door handles

Day/night rear view mirror

Electric adjustable heated door mirrors

Front and rear electric windows with drivers's auto up/down function

MFR - Multi Focus Reflector halogen headlights with black bezel

Speed variable front wipers

Welcome and follow-me home light functionality

3 x passenger assist grips

60/40 split/folding 2nd row of seats

All round height adjustable headrests

Cupholders in centre console

Driver and front passenger sunvisor with vanity mirror

Driver seat height adjust

High gloss lower centre fascia trim, door armrest and air vents

ISOFIX Child seat top tethers and anchor fixings

Leather trimmed steering wheel and gearshift

Luggage area parcel shelf

Passenger front seatback pockets

Silver paint finished interior door handles

Single front passenger seat

Slide/reclining front seats

Tilt adjustable steering wheel

Advanced Driver Assistance Pack - Picanto

2 x 3-point rear seat belts

Automatic unlocking of doors in case of impact

Front passenger airbag cut-off switch

Front seatbelt height adjusters

Front seatbelt pretensioners + load limiters

Rear child proof door locks

Torque vectoring brake based and straight line stability (SLS)

Tyre pressure monitoring system

Remote central door locking

GT-line Specification

8" touchscreen display with RDS and DAB
Apple car play/Android Auto with voice control
Emergency call service
Emergency stop signalling system
External temperature gauge
Motor driven power steering

8" touchscreen display with RDS and DAB

Apple car play/Android Auto with voice control

Emergency stop signalling system

External temperature gauge

Motor driven power steering

Reversing camera system with dynamic guidelines (Integrated into centre fascia screen)

Bluetooth with music streaming

Steering wheel mounted controls

USB ports for connection of a media device

Automatic headlight control system

Bi-function projection headlights

Black grille with silver surround

Body colour mirrors and door handles

Body colour side sill mouldings

Day/night rear view mirror

Electric adjustable/heated/folding door mirrors with LED indicators lights

Front and rear electric windows with drivers's auto up/down function

LED daytime running lights

Privacy glass - Rear windows and tailgate

Speed variable front wipers

Sports front and rear bumpers with gloss black skid plates twin exhaust

Welcome and follow-me home light functionality

3 x passenger assist grips

60/40 split/folding 2nd row of seats

All round height adjustable headrests

Black and red accents front door armrest

Centre Console with Storage Box and Sliding Armrest

Cupholders in centre console

D-cut steering wheel with red stitching

Driver and front passenger sunvisor with vanity mirror

Driver seat height adjust

High gloss lower centre fascia trim, door armrest and air vents

ISOFIX Child seat top tethers and anchor fixings

Leather trimmed steering wheel and gearshift

Luggage area parcel shelf

Passenger front seatback pockets

Satin chrome interior door handles

Single front passenger seat

Slide/reclining front seats

Tilt adjustable steering wheel

Advanced Driver Assistance Pack - Picanto

2 x 3-point rear seat belts

Automatic unlocking of doors in case of impact

Front passenger airbag cut-off switch

Front seatbelt height adjusters

Front seatbelt pretensioners + load limiters

Rear child proof door locks

Torque vectoring brake based and straight line stability (SLS)

Tyre pressure monitoring system

Remote central door locking

3 Specification

8" touch screen satellite naviagtion with RDS and DAB with telematics
Apple car play/Android Auto with voice control
Cruise control + speed limiter
Emergency call service
Emergency stop signalling system
External temperature gauge

8" touch screen satellite naviagtion with RDS and DAB with telematics

Apple car play/Android Auto with voice control

Cruise control + speed limiter

Emergency stop signalling system

External temperature gauge

Motor driven power steering

Reversing camera system with dynamic guidelines (Integrated into centre fascia screen)

Bluetooth with music streaming

Steering wheel mounted controls

USB ports for connection of a media device

Automatic headlight control system

Black radiator grille with chrome surround

Body coloured mirrors and chrome exterior handles

Day/night rear view mirror

Electric adjustable/heated/folding door mirrors with LED indicators lights

Front and rear electric windows with drivers's auto up/down function

MFR - Multi Focus Reflector halogen headlights with black bezel

Speed variable front wipers

Welcome and follow-me home light functionality

3 x passenger assist grips

60/40 split/folding 2nd row of seats

All round height adjustable headrests

Automatic air conditioning

Centre Console with Storage Box and Sliding Armrest

Cupholders in centre console

Driver and front passenger sunvisor with vanity mirror

Driver seat height adjust

High gloss lower centre fascia trim, door armrest and air vents

ISOFIX Child seat top tethers and anchor fixings

Leather trimmed steering wheel and gearshift

Luggage area parcel shelf

Passenger front seatback pockets

Silver paint finished interior door handles

Single front passenger seat

Slide/reclining front seats

Tilt adjustable steering wheel

Advanced Driver Assistance Pack - Picanto

2 x 3-point rear seat belts

Automatic unlocking of doors in case of impact

Front passenger airbag cut-off switch

Front seatbelt height adjusters

Front seatbelt pretensioners + load limiters

Rear child proof door locks

Torque vectoring brake based and straight line stability (SLS)

Tyre pressure monitoring system

Remote central door locking

X-Line S Specification

8" touch screen satellite naviagtion with RDS and DAB with telematics
Apple car play/Android Auto with voice control
Cruise control + speed limiter
Emergency call service
Emergency stop signalling system
External temperature gauge

8" touch screen satellite naviagtion with RDS and DAB with telematics

Apple car play/Android Auto with voice control

Cruise control + speed limiter

Emergency stop signalling system

External temperature gauge

Motor driven power steering

Reversing camera system with dynamic guidelines (Integrated into centre fascia screen)

Wireless Smartphone charger

Bluetooth with music streaming

Steering wheel mounted controls

USB ports for connection of a media device

Automatic headlight control system

Bi-function projection headlights

Black grille with silver surround

Black wheel arch cladding

Body coloured mirrors and chrome exterior handles

Day/night rear view mirror

Electric adjustable/heated/folding door mirrors with LED indicators lights

Front and rear bumpers with silver skid plates and twin exhaust

Front and rear electric windows with drivers's auto up/down function

LED daytime running lights

Privacy glass - Rear windows and tailgate

Speed variable front wipers

Welcome and follow-me home light functionality

3 x passenger assist grips

60/40 split/folding 2nd row of seats

All round height adjustable headrests

Automatic air conditioning

Centre Console with Storage Box and Sliding Armrest

Cupholders in centre console

D-cut steering wheel with green stitching

Driver and front passenger sunvisors with driver's side illuminated vanity mirrors

Driver seat height adjust

ISOFIX Child seat top tethers and anchor fixings

Leather trimmed steering wheel and gearshift

Luggage area parcel shelf

Passenger front seatback pockets

Satin chrome interior door handles

Silver and green accents on door armrests, lower centre console trim and air vents

Single front passenger seat

Slide/reclining front seats

Tilt adjustable steering wheel

Advanced Driver Assistance Pack - Picanto

Automatic unlocking of doors in case of impact

Front passenger airbag cut-off switch

Front seatbelt height adjusters

Front seatbelt pretensioners + load limiters

Rear child proof door locks

Torque vectoring brake based and straight line stability (SLS)

Tyre pressure monitoring system

GT-line S Specification

8" touch screen satellite naviagtion with RDS and DAB with telematics
Apple car play/Android Auto with voice control
Cruise control + speed limiter
Emergency call service
Emergency stop signalling system
External temperature gauge

8" touch screen satellite naviagtion with RDS and DAB with telematics

Apple car play/Android Auto with voice control

Cruise control + speed limiter

Emergency stop signalling system

External temperature gauge

Motor driven power steering

Reversing camera system with dynamic guidelines (Integrated into centre fascia screen)

Wireless Smartphone charger

Bluetooth with music streaming

Steering wheel mounted controls

USB ports for connection of a media device

Automatic headlight control system

Bi-function projection headlights

Black grille with silver surround

Body colour side sill mouldings

Body coloured mirrors and chrome exterior handles

Day/night rear view mirror

Electric adjustable/heated/folding door mirrors with LED indicators lights

Front and rear electric windows with drivers's auto up/down function

LED daytime running lights

Privacy glass - Rear windows and tailgate

Speed variable front wipers

Sports front and rear bumpers with gloss black skid plates twin exhaust

Welcome and follow-me home light functionality

3 x passenger assist grips

60/40 split/folding 2nd row of seats

All round height adjustable headrests

Automatic air conditioning

Black and red accents front door armrest

Centre Console with Storage Box and Sliding Armrest

Cupholders in centre console

D-cut steering wheel with red stitching

Driver and front passenger sunvisors with driver's side illuminated vanity mirrors

Driver seat height adjust

High gloss lower centre fascia trim, door armrest and air vents

ISOFIX Child seat top tethers and anchor fixings

Leather trimmed steering wheel and gearshift

Luggage area parcel shelf

Passenger front seatback pockets

Satin chrome interior door handles

Single front passenger seat

Slide/reclining front seats

Tilt adjustable steering wheel

Advanced Driver Assistance Pack - Picanto

2 x 3-point rear seat belts

Automatic unlocking of doors in case of impact

Front passenger airbag cut-off switch

Front seatbelt height adjusters

Front seatbelt pretensioners + load limiters

Rear child proof door locks

Torque vectoring brake based and straight line stability (SLS)

Tyre pressure monitoring system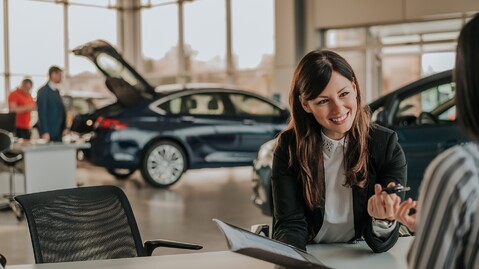 Contact Us
Cambridge

379-381 Milton Road

Cambridge

Cambridgeshire

CB4 1SR
Vehicle Enquiry
Vehicle of interest:
Kia Picanto